News
Thumper Offers The Best Of Him
Craig Thumper Samuels the one man band from Omaha, Nebraska released his new album "The Best of VII" , a compilation of his best tracks from his 7 albums: "Skin & Bones" "Hands & Feet" "Learn to Love" "Six Education" "We R a Nation" "ONE" "Love…4 2morrow is not Promised". This CD is really the best of the best, and will only bring you love and enjoyment.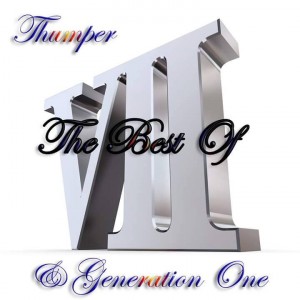 This is a greatest hits compilation of my original material from my first 7 CDs chosen by my fans and Friends through a survey I did.
Thumper is on the GO! this year, and this CD is not the only surprise from him, we can always expect more from him.
I will release 2 more CDs this year "Thumpology 101" and a CD containing all of the cover tunes that I have done called "On Top of the Covers". Says Thumper
"The Best of VII" has 24 tracks, and you can hear and feel the energy that Thumper brings with his talent.
Milena Staniskovska
January 27th, 2017