News
Michel Zanoboli will touch your heart "Me And You Together"
Michel Zanoboli the one of a kind multi-instrumentalist presents us his new single "Me And You Together" (Io e te Insieme). The single is a part of his album "Mick's Tune".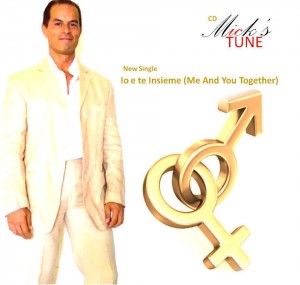 The song has a special meaning for Michel, and it's a great piece, for the people that love, loved and will love someone.
It's a romantic song that I composed during a period I have been far from my girlfriend, now my wife. I finished to write all of the song when we met again for the summer vacations.Says Michel.
In this track Michel plays all of the instruments, and uses the end of '70 start '80 years moods, having in mind the album "Fuse One" from Stanley Clarke with other great musician. "Me And You Together" will tell you a great love story, and deserves to be heard by everyone.
Milena Staniskovska
December 8th, 2016