News
Harold Lopez continues his journey with "El Viaje"
"El Viaje (The Journey)," is the new album of the one and only Harold López-Nussa. The album will be released on September 9th, so hurry up and pre order now, because this album will take you to the deep waters of a far away land.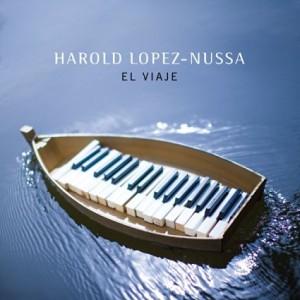 "El Viaje" features The Harold López-Nussa Trio with younger brother Ruy Adrián López-Nussa on drums and percussion and from Senegal, Alune Wade on bass and vocals. This trio is augmented on certain tracks with guests including his father Ruy Francisco López-Nussa on drums, Mayquel González on trumpet and flugelhorn, and Dreiser Durruthy and Adel González on percussion.
Track List: Me Voy Pa' Cuba; Africa; Feria; Lobo's Cha; Bacalao Con Pan; El Viaje; Mozambique En Mi B; D' Una Fábula; Inspiración En Connecticut; Oriente; Improv (Me Voy Pa' Cuba).
Milena Staniskovska
September 2nd, 2016