Album Reviews
You Will Enjoy In Blake Aarons "Summer Ride"
Blake Aaron is a talented and experienced guitarist, composer, producer and media personality. After last year's "Soul Stories" Aaron presents to us his album to come "Color and Passion" scheduled for September release on Innervision Records, will offer an assorted sound palate swirling imaginative hues of funk, R&B, soul, jazz, blues and Latin music. And he will release the first single, "Summer Ride," which goes for radio playlist adds on May 16.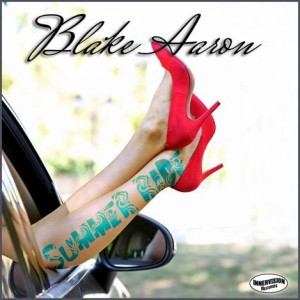 It's important to know that "Summer Ride" is made by the author himself. And we are sure that this single and album will be fun and will bring you a lot of joy. Blake is very dedicated to this album, and he describes it like one of the best!
"Color and Passion' is my funkiest and most emotional project to date," sead Aaron.
The single previewing the "Color and Passion" album will be part of the set list of a live concert being recorded in Sirius XM's Washington, DC for broadcast on the national satellite radio outlet. On May 13, Aaron will hit the Bethesda Blues & Jazz Supper Club stage with Phillip Doc Martin in Maryland and perform on May 14 at a show presented by WVST-FM in Richmond, Virginia. Then it's back to the studio to finish "Color and Passion." Aaron shall emerge for a June 17 concert at The Perfect Note in Birmingham, Alabama; June 18 at Atlanta's St. James Club where he will share the bill with soul-jazz trumpeter Joey Sommerville; and June 25 for a date at the King Center in Melbourne, Florida with Sommerville and saxophonist Warren Hill.
Milena Staniskovska
May 12th, 2016