Album Reviews
Wallace Roney shows his creativity with "A Place in Time"
Wallace Roney is a well known trumpeter on the todays jazz scene. Wallace was mentored by Miles Davis after Miles heard him in 1983 at his birthday gala performance in Carnegie Hall, and he got a lot of knowledge from the jazz icon. But we can say for sure that Roney learned, but not copied the lessons he got. That is easy to see in his new album "A Place in Time".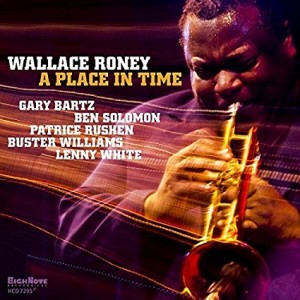 "A Place in Time" was released on November 4th, 2016, and has nine tracks,decorated with Roney's powerful but also harmonic solos. On the album Wallace is joined by the Grammy-winning composer/pianist Patrice Rushen, veteran alto saxophonist Gary Bartz and also Ben Solomon, tenor sax, Buster Williams, bass and Lenny White, drums. "Around And Through" is the opening track of the album, and is pure jazz, and will take you to that cozy winter mood. "Elegy" is the next one, and it's got some sensual power, luring you to a mysterious place. "Air Dancing" is another jazz masterpiece, where you can feel the influence of Davis flowing thru the sound. "L's Bop" is the party track of this album, a fast and fun rhythm that will take over your mind. "Clair de Lune" is where Wallace shows his diversity, and gives a nice big surprise to all of his fans.
Wallace Roney did an amazing original album, thanks not only for his great tutors during his career, but also for his great talent that is hard to miss.
Milena Staniskovska
January 8th, 2017