Album Reviews
Tony Bennett shows us his legacy on "Tony Bennett Celebrates 90"
Tony Bennett is well known to all generations, not just for his exquisite talent but also for his endurance to be one of the best even in his 9th decade of his life. He not only represents traditional pop standards, Bennett has an iconic influence in jazz too. Tony has won 19 Grammy Awards including a Grammy Lifetime Achievement Award. While his actual birthday was on August 3, the public gets a chance to wish him a happy birthday by virtue of his new release, "Tony Bennett Celebrates 90".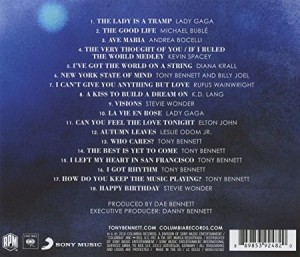 "Tony Bennett Celebrates 90" has 18 tracks that no one can resist. No mater what gener of music you love, this album will stick to your heart, because it has a little bit for everyone. The two-hour special was taped in New York City on September 15 and featured
Lady Gaga, Stevie Wonder, Michael Bublé, Andrea Bocelli, Kevin Spacey and many others. Additionally, performances by Billy Joel and Elton John were taped at alternate locations and appeared in the broadcast and on the CD.The album was released on December 16th and starts with the amazing Lady Gaga and her one of a kind performace of "The Lady Is a Tramp", also later we can hear her brilliant performance of "La Vie en Rose." We don't see Gaga often in this light, but we can say for sure that she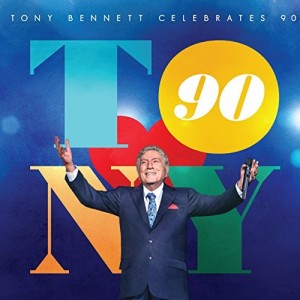 shines in this one. Something that will blow your mind is the duet between Bennett and Billy Joel on Joel's "New York State of Mind." The pure quality in Tony's voice is felt in the classics "I Left My Heart in San Francisco," and "The Best Is Yet to Come,".
There is a lot more to be said about this album, and we are sure that is will stay on your mind and on your play list for a long time. Tony Bennett is an inspiration for all generations, and living prove that it's never to late to stand up and show the best of you and your legacy, that is what "Tony Bennett Celebrates 90" represents.
Milena Staniskovska
January 4th, 2017