Album Reviews
Steffen Kuehn goes far with "Leap Of Faith"
German-born and Grammy-winning trumpet player Steffen Kuehn released his fourth album "Leap Of Faith" on May 15, 2016. The album has ten tracks, from which, eight were written by Steffen, and also he produced the album.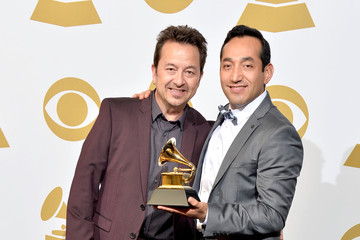 We can say that this album is the highlight of Steffen's career. He really gives the best of him, and "Leap Of Faith" has the whole package needed for a album with superb quality.The album is so complete thanks to the guests, saxophonist Bob Mintzer, flutists Wouter Kellerman and Pete Cornell, keyboardist and pianist Christian Tumalan, saxophonist and clarinetist Aaron Lington and vocalist Alexa Weber Morales on selected tracks. The opening song is "Who Knew", where you can really feel chills when you hear the horn arrangement. "Geraldine" is a track where the piano solo will take over your heart. The title track has a amazing bass sound that you will never forget, it really brings the life in this track. You will find your soft side with "Serenity," a bossa-ballad, that you can listen for hours.
Steffen Kuehn is ready to make some jazz history. "Leap Of Faith" is a leap to new ways for him to show his talent and hard work. This is a great album, and it will always be on our radio playlist.
Milena Staniskovska
October 14th, 2016