Album Reviews
Stacey Kent – Tenderly
Stacey Kent presents us her newes album "Tenderly", which is an "intimate collection of standards,". "Tenderly" was released on January 15, 2016 by Sony Masterworks records. Stacey is a Grammy- nominated American jazz singer, and in her career she has many successful albums, one of the best is "The Boy Next Door", that achieved Gold album status in France in September, 2006.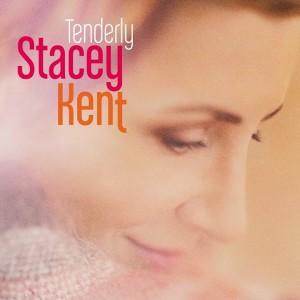 The songs on this album are played with only a guitar, a bass fiddle and an occasional woodwind, each of the 12 tracks is a little gem. Alternating between the saxophone and the flute is Stacey's longtime accompanist and husband, Jim Tomlinson. Brazilian bossa nova guitarist/vocalist Roberto Menescal joins Stacey and her band on the album which is stocked full of songs from the Great American Songbook. Like the name of the album says all of the songs offer warm and tender feeling, that will capture your heart. The mood changes a little bit in the songs "Tangerine" and "No Moon At All", becouse a swing beat is added, but it still has the same romantic magic, that presents the real face of the whole album. "Tenderly" has two more classics "That's All" and Gershwin's "Embraceable You", that are performed in a new fresh way.
The pure and quiet intensity of these interpretations reveals both the song and the artist with astonishing vividness. Without percussion, it is a quiet album that establishes a relaxed mood and sticks with it.
Milena Staniskovska
January 22nd, 2016