Album Reviews
Robert Glasper shows the best side of Miles Davis with "Everything's Beautiful"
Robert Glasper the outstanding American jazz pianist and record producer, did a wonderful tribute album for Miles Davis, titled "Everything's Beautiful". The album has 11 tracks, released by Sony Legacy, on May 27, 2016.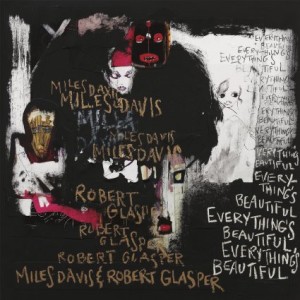 The guest list on "Everything's Beautiful" similarly includes Bilal and Ms. Badu, along with the formally ambitious soul singers Laura Mvula and Ledisi and the progressive R&B groups Hiatus Kaiyote and King. Glasper plays on five cuts, soloing only on the animated Muldrow collaboration "Milestones." "Silence Is the Way," Ms. Mvula sings of dauntless introspection over a skeletal beat. "Ghetto Walkin'," based on "The Ghetto Walk," features Bilal, whose lyrics ring with cool perseverance. You will be in a big surprise with the track "Violets" where you can also hear some hip hop. "I'm Leaving You," a funky strut with guitar work by John Scofield, has a chorus in which Ledisi belts the affronted title phrase, followed by a muttered protestation from Davis: "Wait a minute, wait a minute."
Robert Glasper showed the best side of Miles Davis with the album "Everything's Beautiful", he showed the side that we all loved, and we will continue to cherish his work.
Milena Staniskovska
May 31st, 2016