Album Reviews
Richard Elliot sets the fun with "Summer Madness"
Richard Elliot the man with the sax did a great job one more time with his newest album "Summer Madness". "Summer Madness" was released on September 9th, by Heads Up records. Richard Elliot was a member of Tower of Power for five years during the 1980's, and that experience can be felt on this album.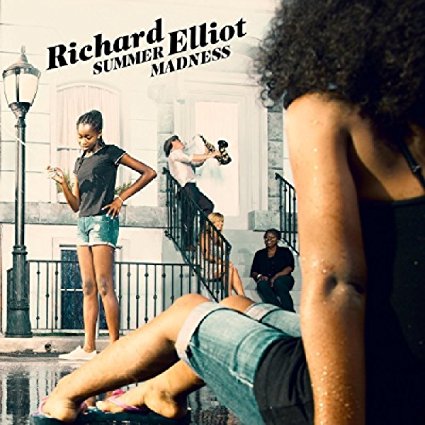 "Summer Madness" has 10 tracks, and all of them are fresh and made from scratch. Richard Elliot is not alone on this project he has the trumpeter/trombonist Rick Braun, who also produced the album and, on several tracks, baritone saxophonist Curt Waylee.The opening track is cover the of Spyro Gyra's "Cachaca," and we can say for sure that it's worthy to the original. Richard Elliot is well known for his funk, soul, jazz, kind of thing, and all of his tracks shine in this spirit. For those who want to relax "Breakin' It Down," and "Europa" are the songs for you. "Back to You" is also a amazing mid-tempo song that flows with the groove.
Richard Elliot has shown that his energy can last forever. "Summer Madness" is just a new piece of the puzzle of his well established career.
Milena Staniskovska
October 1st, 2016