Album Reviews
Pink Martini said a big YES to Jazz with Je Dis Oui!
Pink Martini the "little orchestra" have just released their ninth studio album Je Dis Oui!. This amazing international album has 15 tracks spanning eight languages (French, Farsi, Armenian, Portuguese, Arabic, Turkish, Xhosa and English). Je Dis Oui! was released by Heinz Records on November 18, 2016.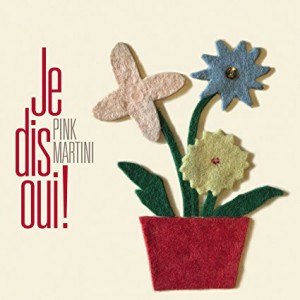 The mix of China Forbes, Storm Large, Ari Shapiro, fashion guru Ikram Goldman, civil rights activist Kathleen Saadat, and Rufus Wainwright, give this album the "golden star" for talent and creativity. Three of Je Dis Oui!'s songs were written for the 2016 film Souvenir, which stars Isabelle Huppert as a forgotten Eurovision contestant. "Joli Garçon," is one of that tracks and it's also the opening song, with a great rhythm and has a little bit of pop in it. The next one is "The Butterfly Song", much softer than the others, but still elegant and with style. To bring a little romance in, is "Finnisma Di," a great love song sung in Arabic. "Pata Pata," has a touch of blues, thanks to Forbes. And the song that will leave everyone breathless is "Blue Moon", performed by the guest star Rufus Wainwright. A very peaceful song, with a very clear message.
Pink Martini have proven their two decade experience, and their cosmopolitan view of music. This is an album literally for the whole world.
Milena Staniskovska
January 16th, 2017