Album Reviews
Phil Perry will leave you "Breathless"
Phil Perry the one of a kind singer, songwriter, musician, has a new heart touching album for us "Breathless", where he gives the best of him, and leaves people speechless. Blending soul and jazz Phil made a beautiful mix of ten tracks, each and every one of it representing the man he is. Again he stays faithful to Shanachie records.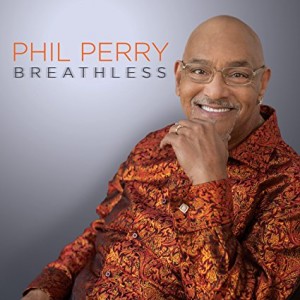 "Breathless" has familiar tracks, but also some new peaces, where Perry will live you breathless with his vocal capabilities. The first track is also the tittle track, and this mid-tempo track will give you the groove that will brighten your day. Two very special covers stand out on this album, the versions of Stevie's "Love's In Need Of Love Today" and Bacharach and David's "One Less Bell To Answer". "Nobody But You" is a true representative of the jazz genre. Great for relaxation are the ballads like "Someday We'll Meet Again", "Heaven's Away" and "Is It You?". "Breathless" wouldn't be whole without the help of Perry's good old friends Fred Sawyer and Chris "Big Dog" Davis.
Phil Perry kept his style, and just made it better, this album is a proof of his long term career and experience, that will inspire a lot of young artists.
Milena Staniskovska
March 10th, 2017