Album Reviews
Peter White goes big again with Groovin'
When we talk about smooth jazz Peter White is one of the best representatives of this genre. White is now presenting us his 15th album Groovin'. This album was released on October 28th, by Heads Up Records. Groovin' is his third album covering ten '60s and '70s classics.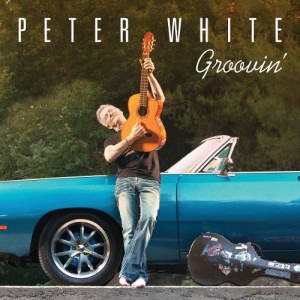 The title track is also the first on this album, The Rascals now have a new refreshing cover, brought back in a smooth and funky way. If you are a fan of Stevie Wonder's "Do I Do," then White's version will take your breath away. "Sittin' On the Dock of the Bay" is a one more gem of the album. The "Sleep Walk," was a Number 1 instrumental hit by Santo & Johnny in 1959, and there is no doubt that it will go big as a cover too. "Here, There and Everywhere," is the pride of the album, that will make even the Beatles blush. White is joined by trumpeter Rick Braun, saxmen Euge Groove and Vincent Ingala, also the late drummer Ricky Lawson, along with other notables such as David Dyson on bass, Selina Albright, the vocals, and the popular Ramon Yslas on percussion.
Peter White was a little bit absent from the scene lately, but he is back with Groovin', and he's on the right way. This album will bring you back good memories, with a fresh feeling.
Milena Staniskovska
November 29th, 2016