Album Reviews
Patti LaBelle is all about jazz in "Bel Hommage"
Patti LaBelle is in her 7th decade of her life and she is full of energy on her new jazz album "Bel Hommage". The album was released on the 5th of May, and it has 13 tracks that are far away from bad luck. This is Patti's 19th solo album and is released by GPE Records.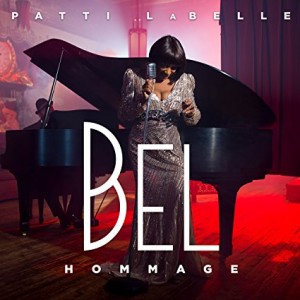 "Bel Hommage" opens with the song that describes the purpose of the album, "The Jazz In You". In "Song for Old Lovers," she shows a lot of emotions that connect her with the past. "Wild Is the Wind," is the most beautiful ballad on this album. A pinch of blues can be found in the elegant track, "Moanin." Patti shows how powerful she can be in "And I know you cheat" and "Don't Explain." In "Go to Hell" you can see what is Patti made of, she is a real wonder woman. "Here's To Life" is an absolutely stunning, piano and voice number.
Patti LaBelle showed that she's not afraid to change the course of her boat. Patti is an eternal woman with unique abilities and "Bel Hommage" is the proof of that.
Milena Staniskovska
May 21st, 2017