Album Reviews
Nathan East shows his respect to jazz with "Reverence"
Nathan East is one of the most appreciated bass players, a vocalist and the founding member of the chart-topping contemporary jazz group Fourplay. Now Nathan has a new surprise for us, his album "Reverence" released two days ago via Yamaha Entertainment Group. This is his second solo release, and it includes artists like Eric Clapton, Phil Collins, Phillip Bailey, Yolanda Adams and others.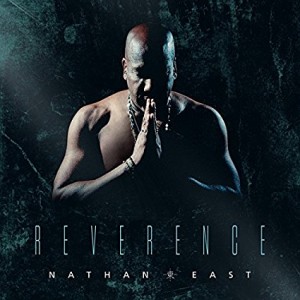 "Reverence" has twelve tracks original and covers, starting with the smooth romance of "Love's Holiday" with Philip Bailey on vocals. One of the album highlights is Earth, Wind & Fire's "Serpentine Fire," where East, Eric Clapton and Phil Collins take it to a new level and add a lot of heat in it. Right behind is Randy Newman's "Feels Like Home," where Yolanda Adams shows a lot of emotions and her heavenly voice. Also a cover worth to be remembered is Stevie Wonder's "Higher Ground". The track that will touch your heart for sure is the cover of "Somewhere Over the Rainbow," where Nathan performes with 16-year-old son Noah on piano.
Nathan East is one of the world's most recorded session bassists. With over 2,000 album credits to his name and several GRAMMY-winning songs, there is no need to doubt in his abilities and talent. We already have his tracks on our play list, so we recommend to do the same.
Milena Staniskovska
January 22nd, 2017