Album Reviews
Lindsey Webster shows smooth elegance with "Back to Your Heart"
Lindsey Webster is one of the best smooth jazz representatives of today jazz scene. She might be new in this genre, but we can say for sure that she sounds like she was doing this since she was born. Webster released her third album "Back to Your Heart", and it's a pure outcome of her fine class and style.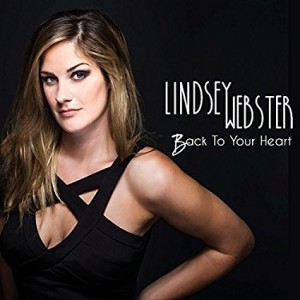 Released by Shanachie records, "Back to Your Heart" has 11 tracks, and the opening track is the tittle track, a real jazzy song, made for that tiring afternoons when you want just to relax. If you listen closely you can feel the bossa nova touch in "I Know You Well". "Ain't It Funny" is the "fastest" song on this album, and has an amazing rythm. The song where smooth jazz combines with pop-soul is "Somehow", a track with a great flow. Kirk Whalum keeps the groove in "One at a Time". "Fast and Slow" is the closing track and takes Webster to the roots of soul. Besides Lindsey on this album we can also hear Keith Slattery (keyboards), Mike DeMicco and Tony DePaolo (guitar), Fred Doumbe (bass), Dan Hickey (drums), Foluso Mimy (percussion), Ken Gioffre and Kirk Whalum (sax) and the additional horn section on Ain't It Funny with Jay Collins (baritone sax & horn arrangements), Ken Gioffre (tenor sax), Joe Fiedler (trombone) and Chris Pasin (trumpet).
Lindsey Webster has proven her talent, and now she brings bigger and bigger surprises to her fans and the world to love.
Milena Staniskovska
January 18th, 2017