Album Reviews
Leslie Odom Jr one step closer to the stars
Leslie Odom Jr the talented singer and actor that has won a Tony nomination for his Hamilton role, has released a self-titled jazz album via S-Curve Records this June. The album was released in 2014, and has been re made with new songs and the backing of a record label. Six tracks were kept for the new version, though some were reorganized, and three songs like "Sarah", "Song for the Asking", and "Wild Is the Wind",were cut, and four new songs were added.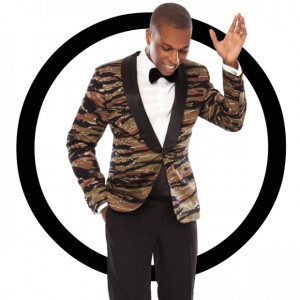 "Leslie Odom Jr" has 10 songs, brought again but now with a new spark. The opening song, and the public favourite "Look For the Silver Lining", is the perfect song if you just want to relax and enjoy the day, Joey, Joey, Joey is a real smooth jazz track, slightly different from the original, but it has great quality. "Cheer Up Charlie" Odom Jr.'s try at the Willy Wonka and the Chocolate Factory will bring a smile on your face with the positivity it brings.
This is for sure a great album, and to release it again was the best decision made. Leslie Odom Jr has just started his outstanding career, and we are sure that he will rise both with his singing and acting abilities.
Milena Staniskovska
June 21st, 2016