Album Reviews
Kurt Elling brings up the holiday spirit with "The Beautiful Day"
Kurt Elling the American jazz singer, and Grammy winner, did an amazing job once again with his newest album "The Beautiful Day". The album was released on October 28th, by Sony Masterworks, and will be a big blast during the coming holiday season.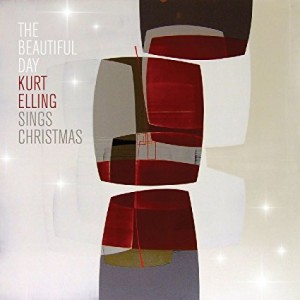 "The Beautiful Day" has 14 tracks, that reveal the true magic of the Christmas days. The songs are not just jolly, but also full with love and caring sounds that will make your home the happiest place on earth. The title track is the most interesting highlight of the album, thanks to the heart melting duet of Kurt Elling with his daughter Luiza Elling, this tender song will bring a smile on your face for sure. "Little Drummer Boy" and "We Three Kings" are the best covers on this album. To keep the spirit alive Elling in this album includes guitarist John McLean, pianist Stuart Mindeman, bassist Clark Sommers, and drummer Kendrick Scott, as well as saxophonist Jim Gailloreto, trumpeter Tito Carrillo, cellist Jill Kaeding, and percussionist Kalyan Pathak. "This Christmas" is the cherry on the top of this album, thanks to the jazz and gospel influence it has.
Kurt Elling brought together the Christmas spirit and quality jazz with "The Beautiful Day". Hopefully we will hear more of his magic soon.
Milena Staniskovska
November 26th, 2016