Album Reviews
Kim Waters brings some "Rhythm and Romance" in Jazz
Kim Waters is a gifted saxophonist known for his romantic, cross-over jazz style, amazed us again with his new sassy album "Rhythm and Romance". The album was released on June 3th by Shanachie Records. They say that "Rhythm and Romance" is his best release yet, and that are not just rumors, this album has hight quality.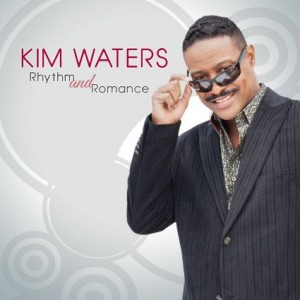 "Rhythm and Romance" has 10 beautiful songs, including great cover songs like "No Sleep", from Janet Jackson, "I'm Not the Only One" by Sam Smith and "Time Will Reveal" by El DeBarge , all made with a fine new touch of romance. "Can't Let You Go" is the longest track on the album, and it will bring the purest form of soul to your ears. "Morning Star" brings the funk in this album, it will really take you in the world of rhythm. All of the instruments on this album are performed by Waters, except for a bit of help from guitarist Dave Manley and some top-shelf keys and programming from Chris "Big Dog" Davis. He also has some vocals help from James Robinson and Christi Jones.
Kim Waters has outdone himself with "Rhythm and Romance", in his two decade career he keeps being better and better, and because of that he deserves all the praise he can get.
Milena Staniskovska
June 28th, 2016