Album Reviews
Kenny Barron Trio offers the album Book of Intuition
Kenny Barron is a veteran jazz pianists that continues to amaze with his abilities and his talent. His newest master peace is the album "Book of Intuition" . This album is a beautiful project executed by this experienced trio. Barron's latest trio, is with the impeccable rhythm team of bassist Kiyoshi Kitagawa and Johnathan Blake on drums.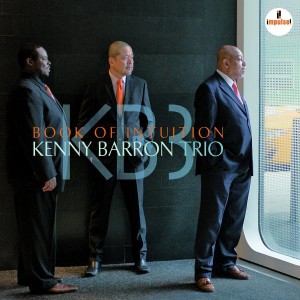 The interesting fact about this three is that Kenny Barron has been playing with his bassist Kiyoshi Kitagawa for 20 years and drummer Jonathan Blake for 10 years without the three of them recording together before "Book of Intuition". The album has 10 original songs, released on March 4, 2016 by Verve records. The opening track is Magic Dance, the main thing about this song is that is catchy, it has unbuttoned swing, virtuosity and some latin elements in the groove. The next track, Bud Like and Cook's Bay are very similar, with the same glossy swing. We can say the the slower songs are the more special ones. In The Slow Lane, Monk composition Light Blue and Nightfall,bring enjoyment and peaceful drift through the slow chords.
Kenny Barron has proven himself for this past years, and now he can only bring us joy with every new track he makes. "Book of Intuition" is a peace of art, where the brush is leaded by Barron and the bassist Kiyoshi Kitagawa and drummer Johnathan Blake follow every move in a perfect way.
Milena Staniskovska
March 23rd, 2016