Album Reviews
John Beasley brings fresh vibes with "MONK'estra"
John Beasley is a well known grammy-nominated musician, that continues to smash the jazz scene. His newest album "MONK'estra" , is a great way to show the public how jazz can be blended in other genres, and still stay classic and original. "MONK'estra" was released on august 19th, by Mack Avenue records.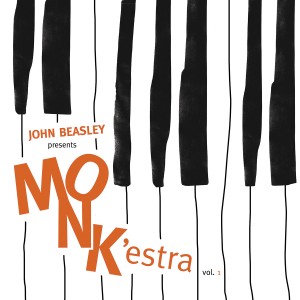 "MONK'estra" has 9 tracks, filled with hip-hop and Afro-Cuban rhythms, that will take your breath away. He lifts Monk's melodies away from their native idiom of bebop and replants them in the musically cosmopolitan 21st century. Every song is a surprise by itself. The album starts with "Epistrophy", a great jazzy son where we have Gary Burton on vibes. Also Grégoire Maret on harmonica amazes with the track "Ask Me Now". "Round Midnight" is a example of modern jazz, the mix of jazz with hip-hop and soul. The album ends with the peaceful "Coming on the Hudson,"a track that will take you places.
John Beasley did a great job with "MONK'estra", no one can deny that. He represents the jazz scene of today, and we can't wait what he will give us tomorrow.
Milena Staniskovska
September 2nd, 2016