Album Reviews
Joey Alexander brings his second album "Countdown"
Joey Alexander the child prodigy after his successful first album "My Favorite Things", it's time for a new refreshing master peace called "Countdown". His second album was released on September 9th by Motema Music and has 9 tracks. In "Countdown" Joey found himself as a composer, while still paying tribute to the jazz greats.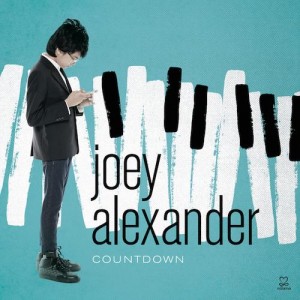 "Countdown" starts with the soft Latin rhythm track "City Lights", where he describes New York and his life in the past two years, a true original song. In "Sunday Waltz" you will truly taste the beautiful song of Alexander's piano, a song worthy to enjoy. The title track "Countdown" it's faster and has that frisky jazz rhythm that everyone love to hear. Chris Potter is a part of the smooth "Maiden Voyage". The album ends with the jazzy relaxing sound of "Soul Dreamer".
Joey Alexander has just started his blissful career and there is no doubt that he will go big. If you are a fan of Alexander don't forget to be at Monterey Jazz Festival Sept. 15-17.
Milena Staniskovska
September 12th, 2016