Album Reviews
Joel Del Rosario Connects Us All With Past Present Future
Joel Del Rosario brings excitement to his fans with the release of the album Past Present Future. This is a new success for this outgoing artist, and a refreshment for the jazz scene. The album has 10 songs, in wich Rosario was accompanied by billboard charting artist, Ragan Whiteside and horn player Melvin Miller.
The title represents the whole album. Past Present Future, is a album made in honor of the past musicians, but also a chance to connect the past with the new future listeners. We can say that there is so much love and attention invested in it. This is a a album for all generations and music lovers. Just like Joel explained in our interview before.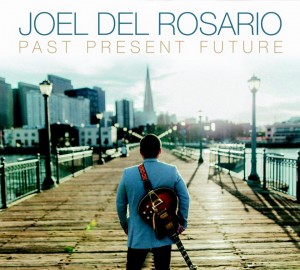 The process in making my music involves listening to old records very carefully so that I incorporate the 'essence' of the past with respect. When tracking, I make these sounds and interpretations my own while making it current and palatable to our younger listeners.
Joel Del Rosario is famous for the mix he makes from different genre, elements of straight ahead Jazz, but fusing them with R&B, Classical, and Hip-Hop. One of the songs that left us speechless is "Delicious Vinyl", a song with slight of vintage soul mixed with rousing modern jazz melodies. Also the smooth and sassy "Summer Song" feat Melvin Miller, will be a perfect choice for you ti listen in the hot summer days. If you are searching for an album, to remind you of the good old days, but also you want to hear something new, Past Present Future is the album for you, go for it.
Milena Staniskovska
April 4th, 2016