Album Reviews
Incognito finds happiness in "In Search of Better Days"
Incognito is almost a four decade band that can not be replaced. In their long career they had many successful albums and now we have a fresh piece called "In Search of Better Days". This is their 17th studio CD under the guidance of Bluey and musical director Matt Cooper.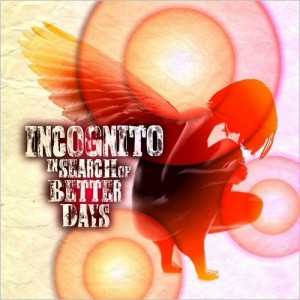 "In Search of Better Days" has 14 tracks, and was released on June 24th this year, by Shanachie Records. We can say that this album is "three in one", a soul/jazz/funk album that will gain your attention from the first note. Stuart Zender, Imaani, Vanessa Haynes, Tony Momrelle, Katie Leone, Vula Malinga and Maysa, make this album more irresistible. The first track "Love Born in Flames" will start the fire in you, where Imaani show the best vocal abilities. "Echoes of Utopia" is pure jazz, besides the amazing flute solo, the guitar, keys and trombone give the finishing touch of this track. "Love Be The Messenger" is where the drums are, they realy are the spice that make this song so tasty. Tomoyasu Hotei and Andy Ross on tenor saxophone with Richard Bull on bass and drums rock this album with "Bridges of Fire", a great jazz/rock track that you must hear.
Incognito rules the stage from 1986, and there is no doubt that it will continue this tradition. "In Search of Better Days" is a proof of the talent and creativity of this band.
Milena Staniskovska
August 4th, 2016