Album Reviews
George Benson The Ultimate Collection
George Benson presents us his new Ultimate Collection. The CD was released on April 21st 2015. It has 36 songs that are devided in two CDs. The label is Rhino. This collection features George Benson's greatest hits, like The Greatest Love Of All, 20/20, Love X Love, Lady Love me (One More Time) , Give Me The Night and Never Give Up On A Good Thing. The second disc deluxe version of the album also contains various in demand duets.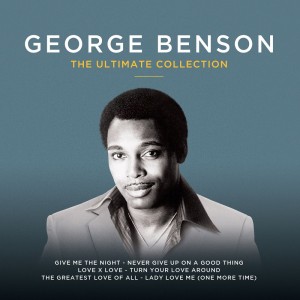 The heart here is 1976-1983, an era during which Benson recorded for Warner and was regularly listed in the Top Ten of the Billboard R&B singles chart. All of those tremendous major hits are here. This Masquerade was his breakthrough vocal track that helped propel him to international stardom in '75 along with the svelte-jazz-funk instrumental, Breezin. Both are mandatory inclusions, of course, on any Benson anthology and are presented here alongside some great Quincy Jones-produced cuts from 1980, such as Give Me The Night, Love X Love , On Broadway. On the second CD you can find many duets with Patti Austin, Aretha Franklin, Al Jarreau and Jill Scott, Idina Menzel.
George Benson started his career when he was only 21. He is an American musician, guitarist,singer-songwriter and so much more. His inspiration Nat King Cole, made him the man he is today. Folowing his steps he changed the face of the jazz scene we know. Mr Benson has won 10 Grammy Awards, and made over 40 albums. He also wrote his autobiography. The Autobiography follows George's remarkable rise from the ghettos of Pittsburgh to the stages of South Africa, and everywhere in between. George Benson began as a boy who played the ukulele next to the local drugstore, and now his a legent we all love and cherish.

Milena Staniskovska
January 12th, 2016