Album Reviews
Diana Krall makes some big noise with "Turn Up the Quiet"
Diana Krall the Canadian singer-pianist and multiple Grammy-winner gets back to pure jazz with her new 11 track album "Turn Up the Quiet". The album was released on the 5th of May, by "Verve" label.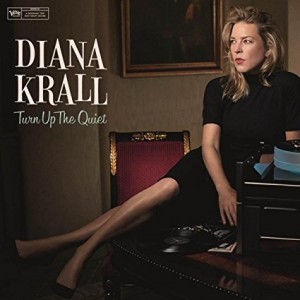 This 11 track elegant package is powered by three distinct bands, that prove Diana's great taste. Also, Diana is reunited with the Grammy Award-winning producer, Tommy LiPuma. "Turn Up the Quiet" starts with the romantic cut "Like Someone In Love," then continues in the same mood with "Isn't It Romantic," and "L-O-V-E". The piano sound will take you in a smooth and enchanting world, that only Diana can create. "I'll See You in My Dreams," is a track where fiddler Stuart Duncan, shines with his solo. This album wouldn't be complete without guitarists Russell Malone, Anthony Wilson, and Marc Ribot, along with the bassists Christian McBride, Tony Garnier, and Anthony Wilson.
Diana Krall made room for the standards from the Great American Songbook, and she made an album for everyone to enjoy.
Milena Staniskovska
May 21st, 2017