Album Reviews
Daniel Chia brings true thrills with "In The Moment"
If your ears want to hear some fine smoot jazz, then Daniel Chia is the man for you. This talented saxophonist will take you on a adventure that you will never forget. Daniel has released his debut album "In The Moment", and made a big blast on the jazz scene. Thanks to Daniels exquisite talents and the experience of the 2-time Grammy Award winning producer and guitarist, Paul Brown, "In The Moment" is a great packed piece, featuring original songs with the finest international smooth jazz artists.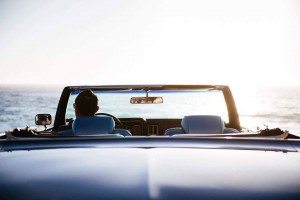 "In The Moment" has 10 breath taking tracks, from which is hard to choose. The album starts with the groove "Cali Style", thru this track you can already feel for the amazing work coming next."Just Because" includes Darren Rahn, and this two make the perfect jazz match. The tittle track is the shining star of this album, Daniel and Paul completely complement each other, and take their sax and guitar skills to a new smooth dimension. Also "Malibu Drive" offers a relaxing sound that will take you for a drive away from your problems, and in to the beautiful sounds of "In The Moment".
In short words "In The Moment" is an album worth hearing. We give a big YES to talented artist like Daniel Chia, and can't wait to hear what next he has for us.
Milena Staniskovska
December 26th, 2016