Album Reviews
Chris Thile & Brad Mehldau combine the impossible
The strangest pairs make the most beautiful music. Chris Thile mandolin virtuoso and vocalist, and the jazz piano star Brad Mehldau are a live proof for this impossible combinations. On January 27, 2017, on two CDs they released their debut album "Chris Thile & Brad Mehldau", by Nonesuch Records.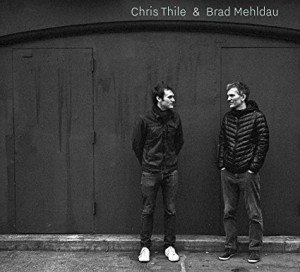 The album has 11 tracks, covers and originals that will blow your mind. "The Old Shade Tree" is the first original track od this album, and it really shows the connection between this different but cohesive artists. The second original is "Noise Machine," inspired by the recent birth of Thile's first child. Bob Dylan's "Don't Think Twice It's Alright" is a cover that in lightens this album, here the both of the artist show their outstanding abilities."Daughter of Eve" is the track where the mandolin and the piano get along pretty well, blending jazz and bluegrass all the way. The jazz lovers will enjoy "I Cover the Waterfront". Joni Mitchell's "Marcie" is a cover to remember.
Mandolinist and vocalist Chris Thile and pianist Brad Mehldau first played together in 2011 when Mehldau had a residency at London's Wigmore Hall.Their first tour as a duo was two years later. They performed together again in 2015, after which they recorded this studio album.
Milena Staniskovska
February 18th, 2017