Album Reviews
Allen Toussaint says goodbye with "American Tunes"
The legendary pianist Allen Toussaint who died at age 77 last November shortly after finishing this mostly instrumental recording, takes on Paul Simon's "American Tune" , where you can hear this four decade song rise again in it's full shine. The album was released on June 10th by Nonesuch Records.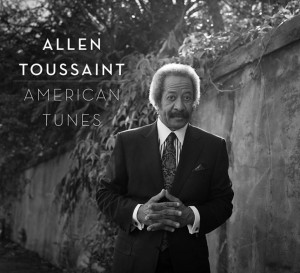 "American Tunes" has 14 songs, and it was produced by Joe Henry, with choice collaborators, including the tenor saxophonist Charles Lloyd and the guitarist Bill Frisell, who was a part of the courtly version of the Billy Strayhorn ballad "Lotus Blossom." They also join Rhiannon Giddens on a pair of vocal pieces by Duke Ellington: "Come Sunday" and "Rocks in My Bed". One of the most special songs is "Southern Nights" a signature song and also a 1977 hit for country singer Glen Campbell. It's one of the few songs Toussaint ever wrote specifically for himself to perform. All of the songs of the album are pure smooth elegance, a great organization to honor a great man.
Allen Toussaint will always be remembered like a outstanding artist, with a lot of talent and skills. We should honor his legacy by respecting his fine work.
Milena Staniskovska
June 23rd, 2016